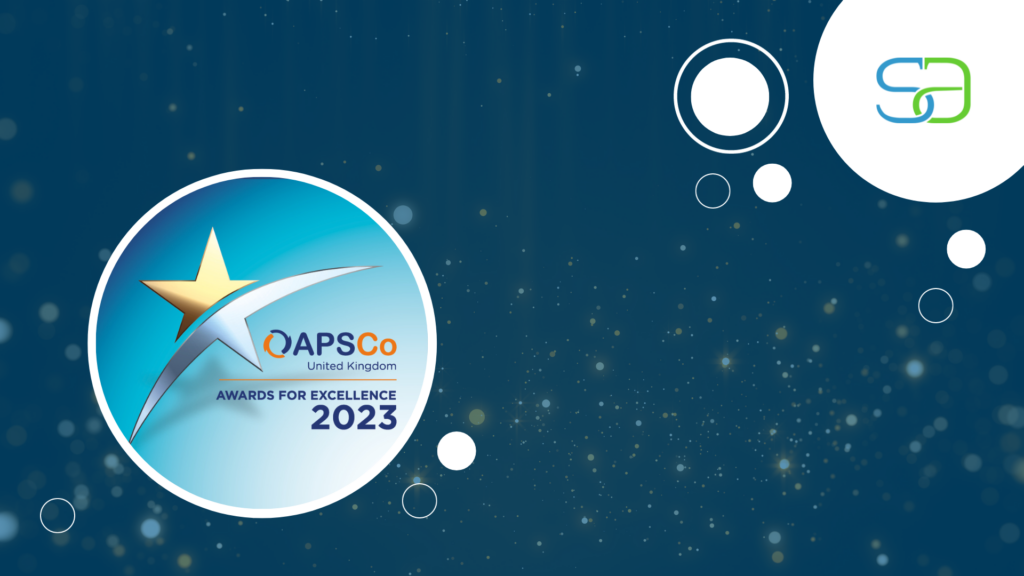 APSCo Outsource Awards 2023
Skills Alliance, the global life sciences talent acquisition provider has been shortlisted for Outsource Talent Partner and Outsource Leader of the Year at the 2023 APSCo Outsource Awards.
This recognition is a testament our dedicated focus on niche subsectors of Life Sciences creating unrivalled expertise. Management and consultant teams hold medical expertise and/or education that enables them to fully understand the markets they and their clients serve.  Paired with a sophisticated service capability this enables us to deliver true total talent solutions that are tailored to life sciences.
The mid-market of Life Sciences is seeing an increasing demand for sector specialists who truly understand company's workforce requirements and sector. MSPs and RPOs in the mid-market have also been underrepresented and Skills Alliance is in a position to leverage its focus and expertise to meet the talent strategies of these organisations.
Why Skills Alliance?
With a rare combination of deep Life Sciences sector expertise, a reputation for sourcing first class candidates in niche markets and relationships with fast growing, global clients, Skills Alliance is truly differentiated by its holistic solutions and intricate market knowledge, which ensures that our business is perfectly positioned to meet client goals.
We view service excellence as an ongoing pursuit of continuous improvement.  Embracing this mindset means being willing to take an open-minded and constructively critical view of ourselves and past service.  It also means accepting that the solutions of the past are not necessarily the best fit for the future.  Our clients who make up the life sciences sector are constantly evolving in their pursuit of cutting edge, life-changing patient treatments.  As a specialist provider in this dynamic industry, it's critical we demand the same of ourselves to meet client needs.  A static or one-size-fits-all approach is not adequate. 
Thanks also to the service levels and expertise offered, Skills Alliance has been able to build long term and deeply embedded strategic relationships with a high quality client base. The business has also developed strong relationships with prominent investors and candidates within niche areas of the market, making it the go to talent solutions provider where specialist sector knowledge is required.
About the awards
The APSCo UK and OutSource Awards for Excellence are recognised across the professional recruitment sector as a badge of high quality and outstanding service. These annual awards showcase the work of brilliant recruitment firms throughout the UK.