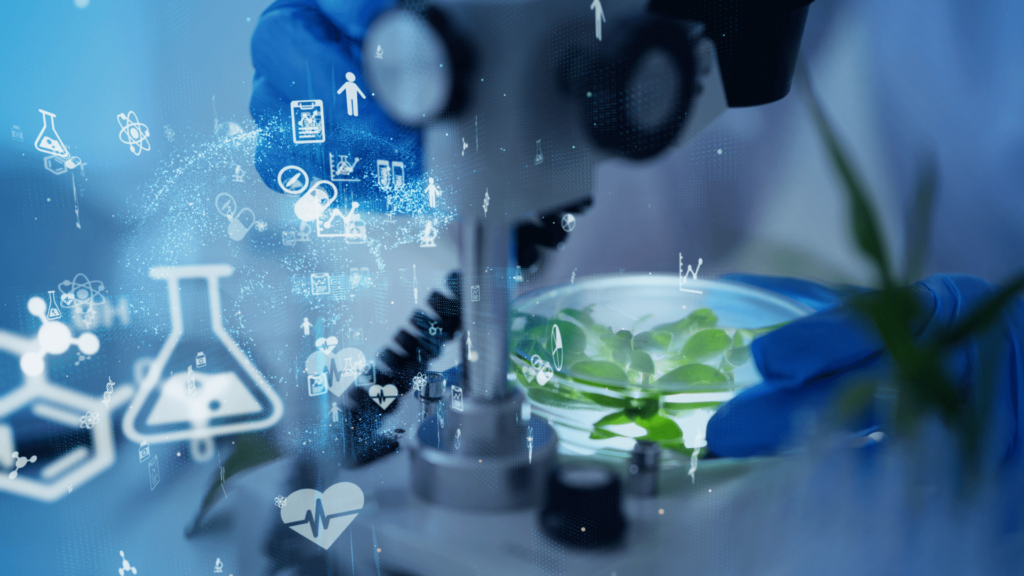 Optimise life sciences talent acquisition
Managing the peaks and troughs in hiring that are an inevitable result of the clinical research process can be a key challenge for Life Sciences organisations. A Skills Alliance RPO (Recruitment Process Outsourcing) partnership can provide not only the expertise to find this specialist talent, but the flex and scale needed to deal efficiently with such fluctuations.
Managing talent acquisition surges – a key challenge in the Life Sciences sector
Developing and bringing to market new pharmaceutical compounds and medical equipment is a process that requires rapid upscaling of talent at regular intervals. The 2021 Clinical Development Success Rates Research by Citeline shows that phase II development remains the largest hurdle in drug development, with just 28.9% of assets achieving this critical phase transition. Along with the overall likelihood of approval (LOA) from phase I for all developmental assets being 7.9%, this highlights the constant need to flex and scale the necessary talent to support these phases.
To counter point the difficulty of bringing a drug to market, funding for biotechs with promising therapeutics remains high even during turbulent markets. According to Fierce Bio, 2022 saw the year close out with VC investments reaching over $1.5 Billion in new funding through November and December. The added challenge is that the talent to maximize these investments have very rarified skills that are hard to come by. Across the sector, you can see examples of this phenomenon.
Take the case of a boutique CRO (Contract Research Organisation) that has completed successful phase 1 and phase 2 client trials and is ready to expand services for a phase 3 bid. A rapid worldwide talent expansion is required to drive forward a global study. The same nimble upscaling is also required of a CMO (Contract Manufacturing Organisation) expanding into a new site, with a full facilities build out that needs a host of permanent full-time staff and contractors.
A sponsor who is exploring the possibilities thrown up by a new indication in an existing drug will likewise need to rapidly assemble a whole host of talent. These could be protocol writers, Clinical Research Associates and Trial Managers, through to professionals with the regulatory expertise necessary to handle Health Authority submissions.
Then there are the R&D start-ups that have evolved directly from a team within an academic environment, and now aim to take a successful new therapeutic agent and scale for clinical trials.
In all of these instances – and many more – a sudden, talent acquisition (TA) need can be met most effectively by an RPO. But how?
An RPO can flex up and down rapidly
Operating as an RPO, Skills Alliance can supply expert resource from a global network of Talent Acquisition specialists with a wealth of experience in the technicalities of the clinical research sector. From TA technology and processes that can plug straight into your existing organisational framework, to an in-depth knowledge of global talent markets and labour laws, we can offer the rapid upscaling needed to meet new challenges.
If funding scales down or clinical data results show that a particular project must be frozen, we can quickly scale back our services to maintenance mode. In short, you have all the advantages of having access to a highly skilled global team that can act at pace, whilst minimising the risks and costs that can come with rapidly building a sizeable internal TA team. 
Drives candidate experience and employer brand
A Skills Alliance RPO can deliver a fully customised and branded experience for candidates as a true extension of your business. Our understanding of this complex sector means we can talk to your candidates with real credibility. We'll utilise your voice and your existing TA tools to make the whole process as seamless as possible, developing them in conjunction with our own technology, including sophisticated applicant tracking systems.
As well as bringing order, structure and transparency to the TA process, which can be tracked by all participants in real time, it also allows for the building of talent pools. These contain skilled candidates who have been unsuccessful in applying for one role but could add real value in a different position later down the line.
Whether you already have TA processes in place that we can slot into and refine, or you need to build the whole structure from scratch, we can support you. As champions of data, we can also work with you to optimise your TA processes using Artificial Intelligence (AI) to continually refine strategy, process and messaging. 
Improves the hiring experience
Developing Hiring Manager buy-in is essential to a Talent Acquisition process. Our experience in the Life Sciences arena means we can engage with technical talent in their own language. We have an in-depth understanding of the context in which they are working and the types of skills, knowledge and experience they are looking for in their new team members.
From clinical operations and regulatory affairs, to biometrics, medical affairs, pharmacovigilance, quality assurance and more, we can support the whole breadth of the drug development cycle. We aim to develop a strong rapport with the hiring managers we work with, and their happiness is one of the key measuring points for success for Skills Alliance. 
Brings new expertise and perspectives which can drive DE&I 
The nature of the clinical research sector – particularly in the early R&D space – means that companies are often very homogonous. Generally, most employees join from one other original organisation, and often have a very similar skill set, which can result in a 'Group Think' mentality.
Our RPO can provide both geographic and demographic diversity – with TA experts operating across Europe, the US and beyond. Working across different time zones, and in different cultures, they can help to provide new perspectives and expertise that can challenge the status quo – and tap into a more diverse range of talent.
When you are working in an organisation where large surges in TA activity are a reality of life, having an RPO partner who knows your business, understands your sector, and can upscale rapidly to help you meet the next challenge in your clinical research journey is not only cost-effective – but a vital tool for meeting your business development goals.