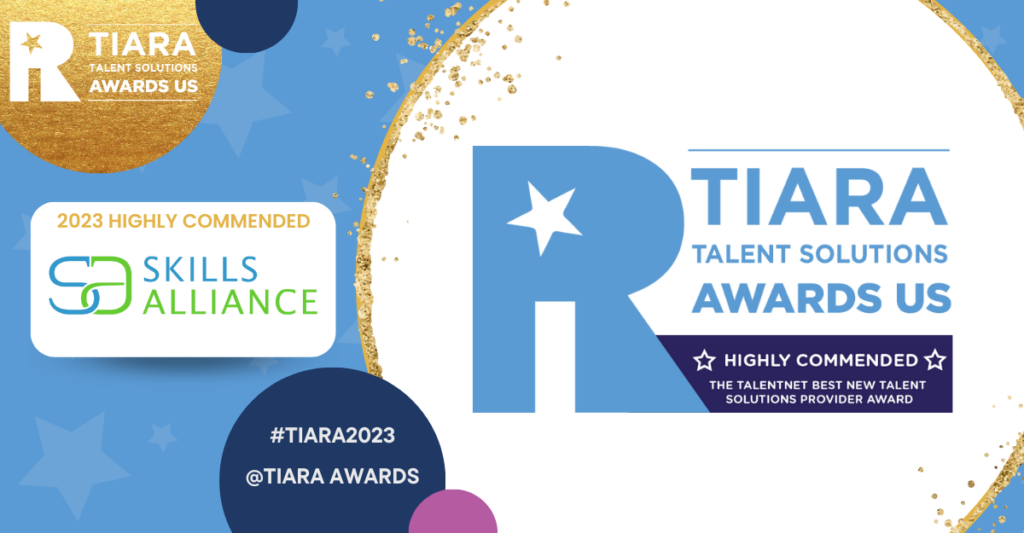 Skills Alliance 2023 Talent Awards Honour
New York (June 12th 2023) Skills Alliance, the global life sciences talent acquisition provider has been Highly Commended for the Best New Talent Solutions Provider at the 2023 US Tiara Talent Solutions Awards.
"We are delighted at this recognition as it's a testament to the strategic partnerships we hold with our trusted client base," said Dan Shillingburg, Managing Director, Skills Alliance Consulting. "With a rare combination of deep Life Sciences sector expertise, a reputation for sourcing first class candidates in niche markets and relationships with fast growing, global clients, Skills Alliance is truly differentiated by its holistic solutions and intricate market knowledge, which ensures that our business is perfectly positioned to meet client goals."
The mid-market of Life Sciences is seeing an increasing demand for sector specialists who truly understand company's workforce requirements and sector. MSPs and RPOs in the mid-market have also been underrepresented and Skills Alliance is in a position to leverage its focus and expertise to meet the talent strategies of these organisations.
We have a dedicated focus on niche subsectors of Life Sciences creating unrivalled expertise. Paired with a sophisticated service capability, this enables Skills Alliance to deliver true total talent solutions that are tailored to the life sciences industry.
Thanks also to the service levels and expertise offered, Skills Alliance has been able to build long term and deeply embedded strategic relationships with a high quality client base. The business has also developed strong relationships with prominent investors and candidates within niche areas of the market, making it the go to talent solutions provider where specialist sector knowledge is required.
About the awards
The TIARA Talent Solutions Awards US honours MSP, RPO and Talent Solutions providers across North America that have made significant contributions to the field over the past 12 months. The TIARA awards are unique in that every shortlisted entry is provided with expert, confidential feedback from our judges.
About Skills Alliance
Skills Alliance is a leading specialist global workforce solutions provider that enables innovative healthcare companies to save and improve patient lives. We work in partnership with life sciences, animal health and medical technology organisations to provide best-in-class talent acquisition solutions.
Contact
Claire Bligh
Claire.bligh@skillsalliance.com