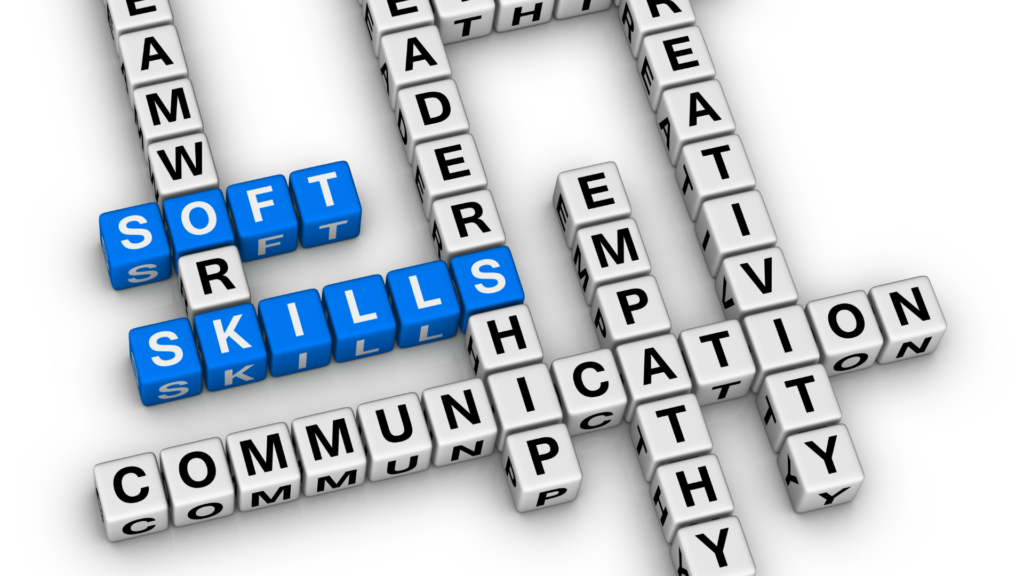 Soft Skills Recruiting for Life Sciences
Strong technical knowledge and experience is seen as a must when hiring for roles within the life sciences industry.  But have soft skills been given the same attention in your recruitment process? And for technical roles, why do soft skills even matter? Strong soft skills can be the differentiator between a good researcher and a rockstar scientist that can adapt to fit various needs in your business. So how can Life Sciences organisations take advantage of this skill set?
What does "soft skills" mean?
Soft skills are a nuance criteria to recruit on. They're behaviours, work habits, and personality traits that aren't easily identifiable on a CV. They are generally discovered through-out your talent acquisition (TA) process or more over, as an employee performs their role.
Having a high level of critical thinking, communication, collaboration, and adaptability are all viewed as positive attributes a person can bring to the table and when lacking, are limiters for professional growth. For example, a talented biostatistician may wow people with their modeling capabilities but if they regularly miss deadlines or don't internalize constructive feedback, this could lead to critical project delays and unhappy stakeholders .
Conversely, an employee with stellar soft skills has better internal mobility within an organisation. Soft skills are highly transferable to new positions. To illustrate, a technically sound scientist with a high level of critical thinking and communication skills, has greater career options within an organisation. Their scientific background and communication skills could make them an excellent candidate for positions in corporate development, investor relations, or regulatory affairs where the ability to explain scientific concepts to a wide audience base is required. Research also indicates workers promoted to new positions outperform external hires over the first two years.
Preparing for the future
According to a LinkedIn survey, 92% of hiring managers agree that soft skills are becoming increasingly important as technology evolves in the work place. Also, 89% of the time when a hire doesn't work out, a soft skills deficit is to blame. Deloitte is reporting that soft skill intensive jobs will grow 2.5x faster than other jobs and will make up 63% of all jobs by 2030. It should be clear that developing a recruitment strategy for soft skills and an internal mobility programme becomes more critical for attracting new employees and importantly, for employee retention.
Elevate your retention strategy
Internal mobility and learning and development (L&D) programmes should have a strong place in your retention strategy. Similar to technical skills, soft skills can be taught. While teaching a research associate how to run an assay can be straight forward, there are standard operating procedures in place and it's done with oversight. Developing someone to be more team oriented or strategic doesn't follow the same predetermined formula. It takes understanding the individual, their history, and learning style to create a plan for their development.  Employee retention is closely tied to job satisfaction, and according to a Gallup survey 71% of employees have higher job satisfaction when provided upskilling through L&D.
Bringing soft skills into the recruitment process
Fostering an inclusive environment and encouraging mentorship in the organisation works two-fold in soft skill development. Some individuals innately have strong soft skills, and identifying these early in the talent acquisition process can lead to better internal mobility conversations as their career progresses. Your talent partner should be aligned with the soft skills important to your roles and organisation so they can better identify the right candidate.
Tools can be used to support soft skill recruitment, assessments and AI tools have their place in the process. But a good talent partner will work with you to create a bespoke solution for your goals and adjust as your needs change. While technical abilities are essential to work in a laboratory, soft skills are a stronger indicator for future job performance. How a person approaches their work, communicates, and builds relationships with colleagues or stakeholders are all soft skills and vital for retention and internal mobility. If recruitment is homed in purely on technical requirements, the equally important soft skill factors can get lost in translation.