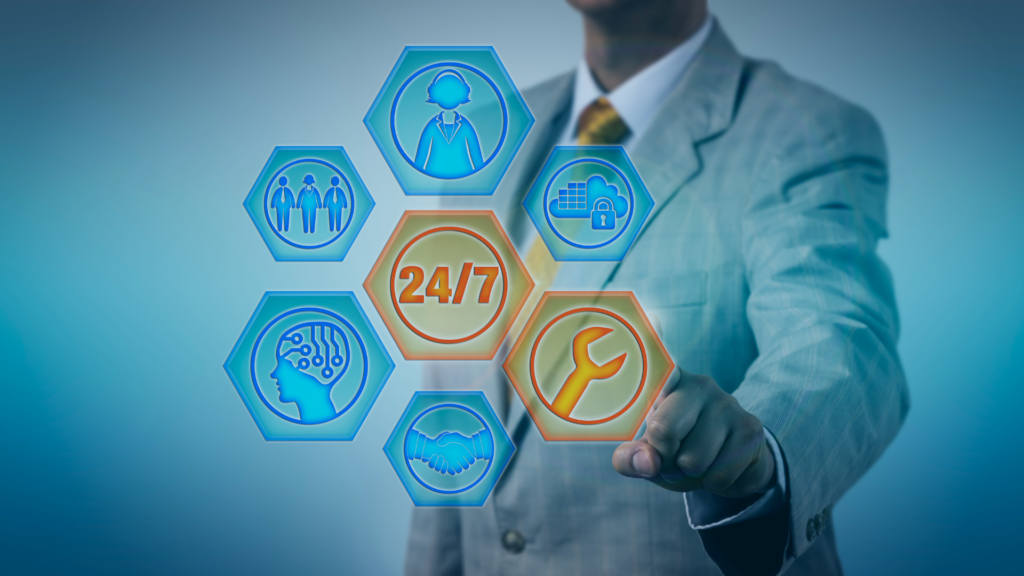 What is a Managed Service Provider (MSP)?
A Managed Service Provider (MSP) is an outsourced team that can assume primary responsibility for managing your contingent talent programme. Traditionally, contingent labour referred only to temporary labor and contractors but has evolved to incorporate the entire extended workforce. This can include consultants, independent contractors, payroll workers, freelancers, SOW workers, or temp-to-hire.
Having a strong contingent labour programme is now more applicable than ever with 65% of workers considering temporary or part time work.
How an MSP works
There are three critical elements of a successful MSP: MSP programme management, a Vendor Management System (VMS), and the suppliers.
Element #1 -Programme Management Office (PMO)
Skills Alliance MSP Programme Management oversees the status and health of the MSP. They are the strategic liaison between hiring managers and vendors to optimise process and performance. MSP Programme Management is performance driven. Your PMO will improve approval to requisition posting time frame, cost effectiveness, time to first submittal, time-to-fill, fill rate, and vendor performance to improve your organisation's access to quality talent. Your PMO will manage the on-boarding and off-boarding of your contingent staff, tracking your programme alumni for positive and negative leavers, and gather regular feedback for real time programme improvement.
Programme Management also provides services for:
Ensuring healthy and competitive purchasing behaviors
Driving programme compliance and accuracy with hiring managers
Candidate pre-screening to quality check before hiring manager review
Continuous review of supplier engagement for open positions to ensure optimal submissions
Programme oversight and governance
Process management throughout interviewing and onboarding
Supplier audit, selection and management based on KPI's
Reporting and analytics
Programme benchmarking, best practices, and continuous improvement
Element #2 – the Vender Management System (VMS)
A VMS is software that streamlines the operation of an MSP programme. It provides effective internal controls, visibility, and programme integrity while automating portions of the process workflow. The VMS will provide an end user friendly source for enterprise-wide non-FTE workforce, labour needs and spend.
The VMS enables:
Streamlined candidate submittals, review, and selection
Automated approval routing with date and time stamps
Automation of estimated end date tracking
Centralised ordering across locations
Improved visibility of critical data such as department spend, bill rates, worker performance, and turnover
Compliance-related notifications including VISA expirations, government requirements, and required training or certifications
Centralised process for workforce and supplier on-boarding and off-boarding
 Element #3 – the Suppliers
An MSP programme leverages qualified suppliers to provide talent to the programme. These suppliers are managed by the MSP programme team and audited for quality and participation to be involved in the programme and are typically measured by KPI's. Using a pool of qualified suppliers on a requisition creates healthy competition, therefore improving the timeliness, cost effectiveness, and access to talent.
An MSP will:
Score card suppliers to identify opportunities for programme improvement
Maintain relationships with high performance suppliers (optimised suppliers)
Develop relationships with and qualify new suppliers for continued programme advancement
Control supplier bill rates for cost reduction
MSP Benefits
Partnering with an MSP and leveraging experts in the market for your non-FTE work force enables your team to focus on activities that drive growth. An MSP solution will provide greater spend visibility, cost savings, and simplified invoicing, giving lift to your procurement team. Improve work force cost savings through effective market controls and minimization of untracked spend, driven by clear actionable reporting across spend categories. Enhance hiring manager access to talent through healthy competition and vendor optimisation. While alleviating the administrative load of supplier and workforce on-boarding and off-boarding through a centralized process. All of this administrated in a user friendly manner by industry exerts.
Is your business ready for an MSP?
Before pursuing an MSP solution you should ensure your organisation is ready. An MSP will impact stakeholders across finance, procurement, legal, risk, HR, and IT, alongside the end users. While the outcome of implementing an MSP programme is generally positive, there may be education and change management involved to get buy-in for the programme's success.
To maximize a programme's success, there are steps that must be taken prior to obtaining an MSP. Firstly, identify your exact recruitment needs and what areas the solution will target – know the size of your extended workforce, current spend, projected hiring volume, locations and specific skillsets needed. Identifying your heavy users will help inform you of who will need to be bought in. Assess if the end users are willing to work within an MSP and VMS and how much, if any, training will need to be done for them to adapt to the partnership. Determine which key stakeholders you will need to engage – those cross functional members who will be affected, involved, or interested in the MSP partnership and its outcome.
If your organisation is ready for change and there is consensus around improving your contingent labour programme, begin determining the initial scope of your MSP solution. Is there a demand for a global solution or is it a category or location that can initially benefit the most? Not all organisations are ready for a global solution but over time, and with internal success stories, the business case to justify other categories and locations will become clear.
Skills Alliance Consulting is an enterprise talent solutions provider to the life sciences industry.  We are committed to ID&E as well as our broader ESG efforts, and we are passionate about helping our customers achieve their own ID&E objectives.  We provide tailored recruitment process outsourcing (RPO), managed service provider (MSP) and total talent solutions to help our clients meet their goals. Skills Alliance is driven by customer excellence and continuous improvement, identifying and delivering best-in-class talent that enables you to save and improve lives.