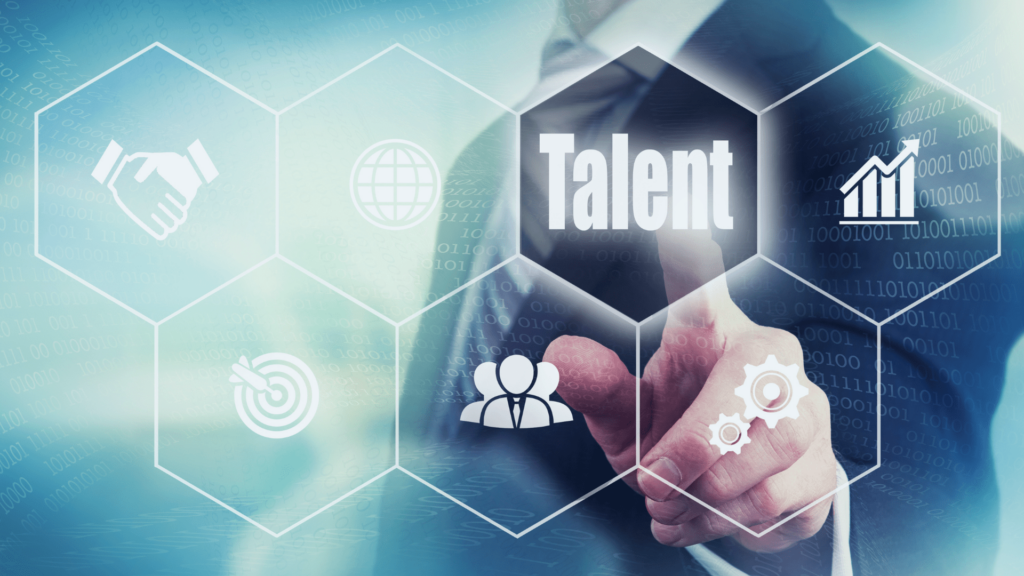 What is Recruitment Process Outsourcing?
For CEO's, the challenge of finding talent continues to be high up on the agenda as detailed by EY's CEO Pulse survey. The report found that 30% of CEOs see the scarcity and cost of talent with the right skills as a major risk to their business, now and in the future. So what solutions can HR and Talent Acquisition leaders utilise to alleviate this risk?
Organisations combatting competitive talent pools, skill shortages, and time and resource constraints can leverage Recruitment Process Outsourcing (RPO) to augment their current recruitment infrastructure.
Skills Alliance are experts in the Life Sciences industry and will bring this expertise to strategize or plug in to all or part of your organisation's recruitment process. This can be for direct candidate sourcing, applicant screening, talent nurturing, technical assessments, coordinating and conducting interviews, reference checks, and onboarding to applicant tracking system (ATS) administration and system implementations.
Benefits of RPO
Selecting an RPO partner provides advantages that extend much farther than cost-efficiency and increased candidate attraction. An RPO can improve your recruitment structure and operations through industry expertise, data, and best practices.
Skills Alliance is focused exclusively on, and are industry experts in, Life Sciences. We invest heavily in L&D – not just for recruitment best practices but for industry knowledge. Our recruiters are experienced talent partners with a thorough understanding of, and hands on application with, hiring technologies – giving you immediate access to industry experts who can define or fit your workflow. Building an in-house recruitment program would involve developing and refining a hiring process from the ground up.
A good RPO provider understands the importance of diversity and inclusion and are experts at hiring a diverse work force, helping your organisation commit to IDE. Understanding sustainable supply chain and corporate governance allows a good RPO to strategically align leadership with your organisation's commitments.
Flexibility and Scalability
RPO's provide a customizable approach to fit your hiring goals and can scale up or down according to your need. For example, you have clinical operations ramp up to phase III and need 50 regionally based clinical operations personnel in 2 months, but only 5 hires the month after. Using an in-house recruitment strategy, you may be rapidly on-boarding, training and managing recruiters to prepare for the push, then reduce your recruiter headcount due to unpredictable hiring demands. An RPO will allow continuity and easy scale up through maintaining the recruitment staff in preparation for hiring spikes.
RPO providers stay on top of the industry trends for hiring technology and can either source or provide access to a tech stack that fits your organisations brand and workflow. They maintain relationships with Applicant Tracking Systems (ATS), candidate assessment tools, Artificial Intelligence providers, and paid job boards to increase the visibility of your organisation. These tools streamline your hiring process and, with the right stack, can drastically augment your IDE initiatives.
An RPO provider has experienced personnel to provide administrative support to your recruitment workflow. This can include administering your ATS, facilitating and maintaining your CDA files, or managing your job boards. Alleviating the workload from your team and frees time for other high priority activities.
RPO partners can help reduce time-to-fill by streamlining the recruiting process. This becomes even more apparent with high-volume hiring or projects with hiring timeline goals. Your talent partners work closely with hiring managers to assess candidate requirements, often implement predetermined time-related SLAs for each step of the hiring process and will leverage a tech stack to partially automate the process.
Compliance and Risk Management
It can be a challenge for an organisation to keep up with laws and regulations, they differ by state and country. An RPO partner provides a centralized source that is well versed in new and existing employment regulations. Selecting an RPO partner with a global presence will help you navigate unfamiliar and dynamic regulatory landscapes and mitigate the risk of unintended noncompliance.
Employer Value Proposition (EVP) Alignment
Throughout the hiring process an RPO partner will clarify your organisations EVP. An RPO will provide candidates with the answers and story of why they would want to work for your organization, through expertly crafting job descriptions and/or conducting outreach on your behalf. In addition, an RPO partner can providing an assessment of your organisations brand effectiveness, audit competitor branding, and provide strategies to enhance your unique brand.
Exceptional Candidate Experience
With dedicated resources to provide best-in-class candidate experience, an RPO partner will act as the point of communication between your organisation and potential candidates. An RPO partner has immense experience in proactive communication through the selection process, but also tactful navigation of a non-selection conversation.
RPO providers leverage talent analytics and data driven metrics for continual improvement of the hiring process. Utilising your RPO partner's industry talent analytics in tandem with your internal data can help your organisation identify employment trends, predict employee turnover, or predict employee success, to name a few. Having larger data pools can positively impact headcount planning, particularly in preparing for critical or predicted high turnover roles. An RPO partner provides a program management team responsible for tracking how well the programme is working for your organisation. Tracking metrics and nuances around data such as time-to-fill, candidate demographics, employee referral, quality of hire and internal mobility will all be used to identify improvements in all stages of the recruitment cycle. Having the data to quantify the positive business impact and validate your organisations hiring achievements can prompt your leadership team to further invest in the recruitment process, your RPO partner, and the continued success of your hiring process.
RPO Considerations
While the benefits to an RPO are numerous, choosing an RPO can feel like a daunting task and there can be fear of selecting the wrong partner, losing control of the hiring process, or not having proper brand representation. When looking to choose an RPO partner it is important to ask questions to understand your RPO partner's business and ensure there is alignment between your organisation's goals and their pillars as a business. Discuss how your partner will work with the HR team and hiring managers to understand what it will feel like in real time collaboration. Having key stake holders bought in to the RPO will be crucial to a successful implementation and programme but once achieved will greatly enhance your hiring process.