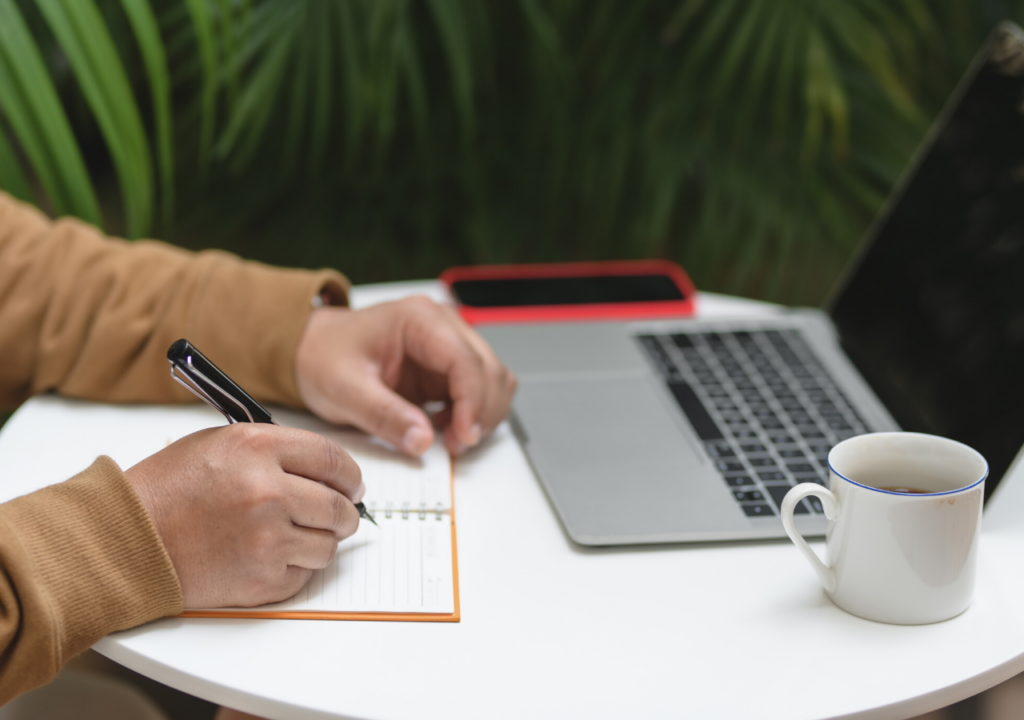 A freelance career
As someone who has been placing professionals into temporary assignments for the last 9 years, for some people it was their first assignment as a career contractor.
Becoming a freelancer can either be a conscious decision leaving permanent employment, or a more opportunistic process and treated as a "stop-gap" between permanent employment.
Either way, the contracting market can be a highly-competitive place, regardless of what industry you operate in. The appetite to utilise contractors within large and small businesses has increased exponentially over the last 10 years, along with the amount of disciplines that allow for a steady flow of assignments and provide the option to build a consistent career in your skill-set.
Whether you are an experienced freelancer at the moment, or in a position to consider your options after exiting a permanent role, there are a few key practices to think about in order to put your best foot forward and increase your chance of being successful!
Your CV
Applying for a contract position should not be approached in the same manner as a permanent role. Whilst your CV enables you to add a personal touch to your application, it is important to structure the document in a clear, concise manner, where your key achievements are immediately obvious to both recruiter and hiring manager. Structuring key facts/figures in your CV in a competency-based format (Situation, Task, Action, Result) tends to result in a more successful outcome.
Tailoring your CV to an application to include specifics on all your experience relevant to a position is necessary. All contractors I represent tailor a CV for application dependent on the requirements needed. This may include expanding (or deleting irrelevant) information. I would advise against doing this until you have spoken to your recruiter, to ensure the requirement is fully understood and the position is still live… to avoid wasting your time…!
Mindset
In most cases, organisations hire contractors as they require a project to be delivered that they either do not have the subject-matter expertise on, or bandwidth for internally.
In most interview scenarios the focus will be much more on your achievements and value you can add to the current team. It is important to make points to demonstrate you are agile, pro-active, and autonomous in your approach to a project, rather than thinking about your career progression.
Standing out
In most applications via an agency, they will also engage several other professionals on the same role. If multiple firms have been briefed on the role by the client, your application can be diminished even further by the volume of total applications the client will receive.
Making efforts on the CV as above obviously helps you rise above your competition, but you will also need to benchmark yourself effectively against them. When speaking to the recruiter, ask what the market rates are for the position and what other contractors are being secured at. Considering your competition may include someone with a similar capability but has perhaps been a career contractor for 5-10 years, it is worth considering being more competitive to secure your first assignment. The rate can, of course, be renegotiated at point of renewal when you have proven your capability!
Communication
In contracting the relationship with your recruitment network can be far more prevalent, as you move from looking for a role perhaps every few years, to possibly multiple assignments per year.
Most contract roles released to an agency require a turnaround within 48 hours. Setup e-mail alerts on job websites for roles you will be interested in, however establishing relationships with a handful of experienced recruiters you trust in your market is often more effective. It's important to build a strong relationship with an individual recruiter rather than the company they represent – that way you give yourself the best of chance of being one of the individuals they reach out first, before they run through their database.
The Benefits!
Contracting is an excellent way to continue being passionate about your job and focusing on the aspects of your profession you enjoy, rather than the ones you do not. A contractor tends to receive more personal freedom to pick up assignments and operate with a "be your own boss" mentality.
In most sectors the hourly/daily rates achievable tend to be more lucrative than the equivalent position would be in a permanent capacity.
A chance to explore different companies, different ways of working and (if able to do so) different locations.
Should you or someone you know be considering a move into contracting and freelance work, either myself or the recruiter relevant to your expertise at Skills Alliance would be happy to answer any questions you may have. Please feel free to reach out to me on jim.bellicoso@skillsalliance.com – We look forward to engaging with you!
By Jim Bellicoso