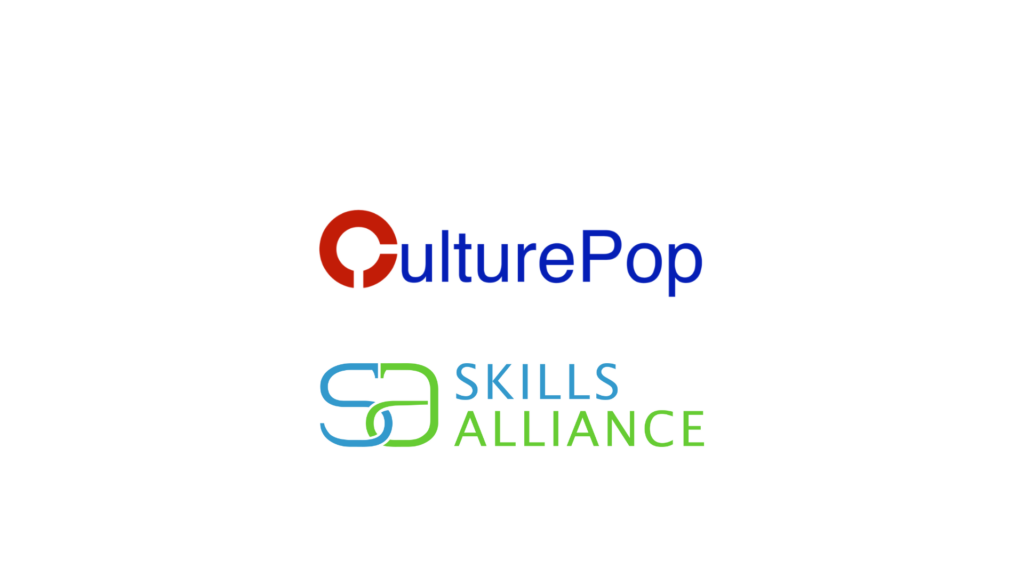 Introducing our new diversity partner
The importance of our partnership with CulturePop in an ever-changing diverse workplace. Diversity and inclusion are more than just policies, programs, or headcounts.
Skills Alliance always strive to respect the unique needs, perspectives, and potential of all our team members, as we know the importance of building a diverse organisation. With over 20 nationalities and 15 spoken languages in a company of just over 100, this is still only a fraction of the 32 attributes that fully describe the 'Diversity Wheel'. Despite having come so far, we understand we still have a long way to go, which is why we have partnered with Culturepop, an AI-based, diversity and inclusion microlearning and engagement organisation.
CulturePop offers an anonymised way of learning through its app-based programs. This unique app offers a dynamic learning experience, offering personal analytics to discover own biases or baselines as well as aggregated analytics that allows insights into a company's population. The app is a great way to learn and discover new approaches to diversity and inclusion in the workplace that can then easily be implemented by any Manager.
Diversity and inclusion are an ever-changing topic that has never-ending learning prospects – to stay on top of the market, it is vital that we as a company ensure we are familiar with any relevant news. CulturePop promises the most accurate and up to date information on the market, offering regular events and relevant, timely updates with push notifications.
The average employee has a diversity IQ of less than 25% of their capability.
Yet, diversity learning is too often a one-time class or a one-dimensional problem that does not activate our more natural curiosity. However, Culturepop offers a micro-learning nature; the average learning time is only four to five minutes – allowing bitesize sessions to become more manageable for everyday use. Not only offering learning modules, but the app also provides the ability to launch unique self-reflection surveys, invite conversations in real-time and push out messages, announcements, reminders, analytics, and affirmations.
Having a diverse workplace is not only important for the well-being of employees, but also for the success of the company. Employees that come from a variety of backgrounds and characteristics also mean that their skills, experiences, and abilities are likely to be different; his is excellent from a learning perspective, enabling a broader in-house learning experience from those around you. With this growing knowledge cultivated from those around you, the business has a better understanding of society today, consequently meaning a better understanding of customers, enabling more personalised conversations to happen. On top of our already diverse workforce, CulturePop has allowed us to ensure we take our company culture to a whole new level; an entity people aspire to be part of.