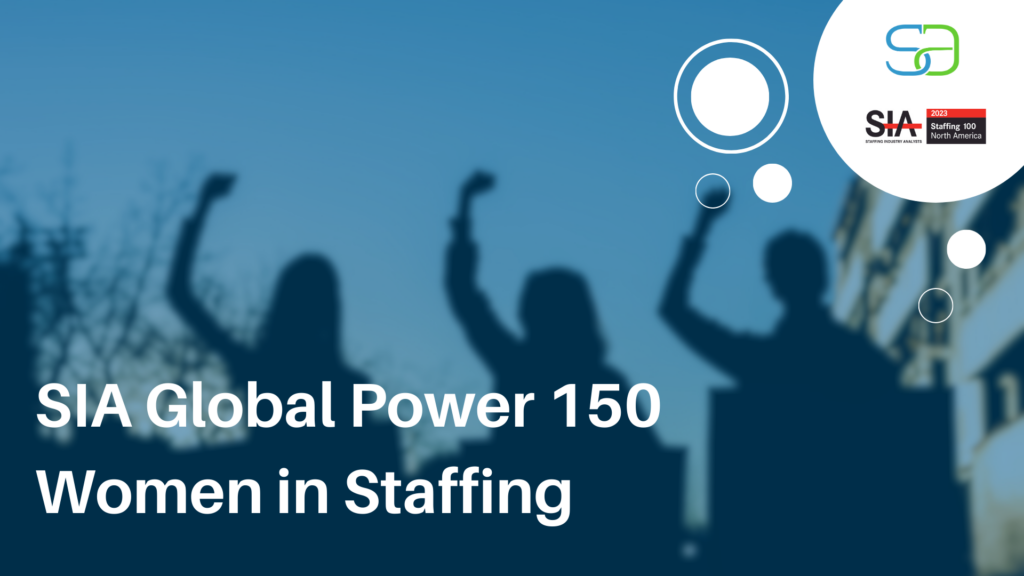 SIA Global Power 150 Women in Staffing
Caroline April Sargeant, Senior VP Client Services North America and Tanesha Brown, Global HR Director, Skills Alliance have been recognised in the 2023 Global Power 150 Women in Staffing. In its ninth year, this annual list recognizes women for exceptional contributions in the staffing industry.
Caroline avidly supports women's careers and has been a mentor and champion for emerging female leaders at Skills Alliance. She runs quarterly workshops around female empowerment, writes articles highlighting the achievements of women in the industry and across life sciences and is a coach for the management team.
Her commitment to empowering all women extends to her work in the life sciences industry. In the last 18 months, 63% of her placements have been women in biotech/STEM careers, a third of whom at the executive level. She is passionate about pay equality and work/life balance in life sciences.
Tanesha has focused on implementing game-changing strategies to deliver key business objectives and drive cost savings. Since she joined the London-based company in 2018, Tanesha spearheaded the complete internalization of legal compliance functions, eliminating the need to hire an internal solicitor.
A forward-thinking leader with a knack for adapting to evolving business priorities, Tanesha actively mentors and develops her team while sustaining a culture of continuous improvement within her department.
"The incredible impact of the 2023 Global Power 150 Women in Staffing is made even more remarkable given our current environment of post-pandemic shifts, economic concerns and geopolitical issues," said Ursula Williams, chief operating officer for SIA. "Meeting such dramatic change and challenges with innovation and growth is a true power move, and the powerhouse women on this list have made such moves in the workforce solutions ecosystem. A huge congratulations to this year's Global Power 150 Women in Staffing."
About Staffing Industry Analysts (SIA)
Staffing Industry Analysts (SIA) is the global research and advisory firm focused on staffing and workforce solutions. Our proprietary research covers all categories of employed and non-employed work including temporary staffing, independent contracting and other types of contingent labor.
SIA's independent and objective analysis provides insights into the services and suppliers operating in the staffing and workforce solutions ecosystem. This includes staffing firms, managed service providers, recruitment process outsourcers, payrolling/compliance firms, and talent acquisition technology specialists. And the technological aspect encompasses options such as vendor management systems, online staffing platforms, crowdsourcing and online work services. We also provide training and accreditation with our unique Certified Contingent Workforce Professional (CCWP) program.
Known for our award-winning content, data, support tools, publications, executive conferences and events, we help both suppliers and buyers of workforce solutions make better-informed decisions that improve business results and minimize risk. SIA was founded in 1989 by staffing pioneer Peter Yessne. A division of the Crain Communications Inc international business media company, SIA is headquartered in Mountain View, California with offices in London, England.