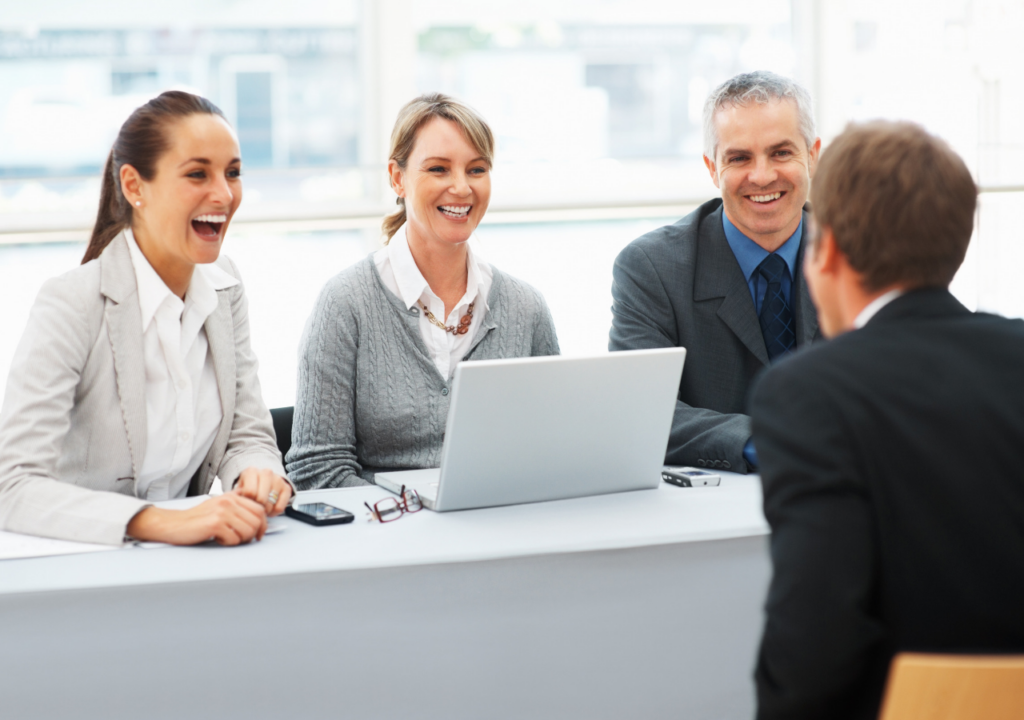 Top career advice — Life sciences interview
As you look ahead to your upcoming life sciences interview with any pharma or biotech company it is important to understand how crucial it is to undertake good preparation beforehand.
Whilst you may have an idea of what to expect, here we look at how to tailor your answers specifically for a life sciences interview that may very well set you apart from other candidates in the running for a position as well as some of the common pitfalls to avoid.
Motivation for Position
Citing your enthusiasm for the company's pipeline of products, existing portfolio or even a start-up's venture capital or government grants secured is a great way to showcase your passion and comprehensive understanding of their business and the life sciences industry as a whole. Emphasising your education and interest in the relevant industry area (e.g clinical, generics) will only enhance your suitability for the role. Furthermore, desiring a new challenge and the opportunity for career progression are good things to communicate to the interviewer. You should not however highlight salary or negative aspects of your current employment as factors for applying for this position.
Company Knowledge
The interviewer will most likely ask you about your prior knowledge around the company. The best place to look for this information is on the company website where you can learn about their history, pipeline, investors and any mergers or acquisitions. This is a perfect opportunity to look at the company's core values and link this back to your own during the interview to position yourself as a candidate who is well suited to the organisation in question.
Competency Based Questions
Whilst competency based questions are more prevalent for short term project positions (e.g Clinical Research Associates, Study Managers) for the interviewer to ascertain whether the candidate is suitable for a specific contract role, they are likely to arise in most life science interviews. It is possible that between 4-7 questions from the following topic can arise:
Management
Communication
Leadership
Decision Making / Problem Solving
Motivational Fit
Technical Competencies
Personal Attributes / Value System
A fully prepared candidate should have practical examples of how they have demonstrated these qualities in either a working or academic environment depending on their experience and the position in question.
Differentiation
When a candidate is asked 'why should we employ you?' the interviewer in fact wants to know how you will be of benefit the company. This is the chance for you highlight your relevant experience and skill set whilst linking this back to the job specification. It is important for you to tie in your experience back to the job specification to emphasise to the interviewer that not only did you take time to read through this document thoroughly but that you are well suited to the life science role in question.
Work Culture
Good preparation before the interview would be to gain insight into the culture of the company in question. It would be wise to look on their website to research their core values and workplace culture. Having this understanding will allow you to discuss these during the interview process and to tell the interviewer that these are further attractive aspects to the role to you. In addition, you should be aware that you likely to be compartmentalised into a very particular niche when working for a large pharmaceutical company (e.g Gilead, GSK) whereas working for a small life sciences start-up exposure to other areas of work is going to be far more accessible.
Whilst every life science interview is different it is important for each and every candidate to understand the key factors that will determine their chances of success when pursuing opportunities in this field. Questions may indeed vary based on which field the role is based in and whether it is a permanent or contract position, but by applying the principles in this blog a candidate is far more likely to secure the position the next time they go on a life sciences interview.
Here at Skills Alliance we pride ourselves on the preparation we give to our candidates ahead of their interviews with our clients. Our highly-skilled consultants team have been fully trained to enable our candidates to deliver effective interviews by demonstrating the qualities, skill set and necessary experience that our clients are looking for in each respective search.