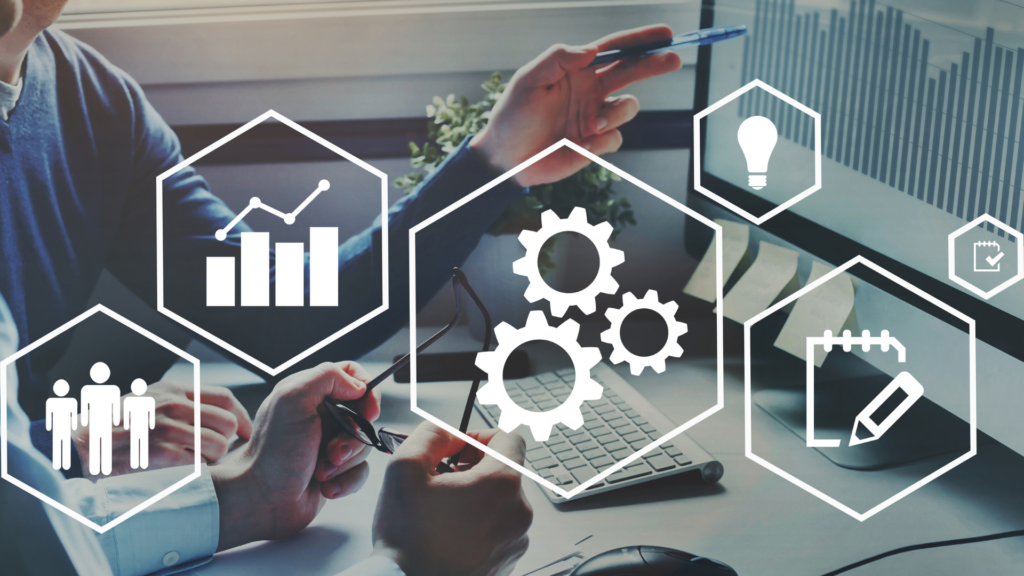 How to procure an MSP in Life Sciences
The benefits of utilising a contingent workforce within life sciences organisations is paramount, based on the fluctuating resources required during the drug and medical device life cycle. And as the contingent workforce continues to grow year on in, there can be few places within the talent attraction and HR world with such fruitful opportunities for meaningful cost-savings as the introduction of a skilled Managed Services Provider (MSP).
Offering an end-to-end recruitment service that focuses entirely on non-permanent staff, from temps to consultants, contractors to freelancers, good MSP provision can be cost negative within 6 months, and subsequently go on to deliver substantial savings. And that's before less direct gains, such as the business benefits incurred by increased access to a wider talent pool that can help drive business need, are factored into the equation.
But what questions should a procurement team be asking of an MSP supplier, and what should the procurement process look like?
Do we have enough non-permanent annual hires for an MSP to be cost-effective?
Changes in economies of scale are key to the growing popularity of MSPs in the Life Sciences sector. Developments, including technology such as vendor management systems (VMS) mean that where once you would need to be looking at 200 hires per annum for an MSP to produce genuine cost savings, that number has plummeted to 20. This means that life sciences organisations of all sizes, including small and medium sized new companies in innovative areas such as biotech and gene therapy, can increasingly benefit from MPS, alongside large global organisations. 
At what stage of the process should the procurement team become involved?
As early as possible. Procurement teams have a vital role to play in selecting the correct MSP partner. From identifying key players, to managing the process efficiently and performing complex cost analysis. But working closely with internal stakeholders including Talent Acquisition, Human Resources, IT and Operations is vital, to ensure you all build a shared vision for that selection process. Measuring and selecting suppliers on universally agreed objectives and criterion is key.
Although MSPs can and should bring direct cost-savings, there are also other key measures of success. Providers need the ability to attract scarce talent and deliver the personnel that can drive key business objectives. A clear understanding of the process and its objectives on the part of all internal stakeholders, and suppliers will meet with the best results. 
Is the MSP a proven manager and driver of change, and a skilled builder of relationships with clients?
There is less oversight, centralisation, structure and processes in place in the non-permanent hiring space, compared to that for permanent new hires. There is then a great deal of scope for an MSP to decrease the cost per worker through effective cost control and minimisation of untracked spend. However, this process relies on skilled change management, and the strongest supplier relationships with teams across the client organisation. HR and Talent Acquisition are the most important partners, but relationships also need to be built with hiring mangers, Finance and IT, as well as a range of external recruitment suppliers.
It also relies on the implementation of consistent, system driven processes. Does the supplier have evidence of having developed – but even more importantly successfully implemented – these processes across clients' organisations? Can they deliver clear and actionable reporting to drive cost effectiveness across spend categories? Or provide simplified central pay and treasury for accurate, streamlined invoicing?
Does the supplier have in-depth Life Sciences expertise?
The field of Life Sciences is a highly technical and specialised one. The highly skilled talent needed, requires not only expert recruiters to understand the role requirements but the market knowledge from talent mapping to know where to find the appropriate worker.
Does the MSP supplier therefore have the in-depth understanding of your specific sector area, and the credibility to communicate persuasively with candidates in that space? Skills Alliance operates solely in the Life Sciences arena, working with big pharmaceutical multinational, through to rapidly expanding start-ups in the biotech sector.
Does the MSP have access to the best hiring technology?
MSP technology is evolving rapidly. Does the supplier have the tech to drive down costs and increase efficiency, and how will this technology interact with your existing systems? At Skills Alliance, our ongoing investment into new technology and vendor management systems (VMS) means you can be sure you are always benefiting from the latest refinements.  And being vendor neutral, always ensures that we are providing the right solution for the end client.
Can the supplier deliver an exceptional candidate experience, coupled with strong compliance?
To attract the best talent, it's important to provide compelling and consistent employer brand messaging. But often, aspects of the recruitment process such as keep in touch communications and onboarding can fall by the wayside for non-permanent new starters. Equally, compliance processes such as worker tracking and background checks are more likely to be missed with temporary or contract team members. Can the supplier deliver on both these key elements? 
Can the MSP operate effectively across all your geographies?
Specific geographical expertise is particularly vital to delivering an efficient and compliant MSP service – especially in the Life Sciences arena. Temporary labour laws vary considerably across every country, as do the stringent and rapidly-evolving regulations around the life sciences industry. Add to this, the need for recruiters and communication materials that can speak to life sciences professionals in their own language – both literally and metaphorically – and it becomes apparent how important a consideration geographical reach is in a supplier. 
Do you and the supplier have a shared understanding of the time-scales at play?
The procurement process shouldn't be rushed – as it's a false economy not to fully explore the capabilities of your potential suppliers. Similarly the best suppliers will want to do their own due diligence, to ensure they are well matched for your needs, and can develop a successful partnership with you. When the procurement process allows for a clear understanding of capabilities and objectives on both sides, this will ensure that the MSP solution can hit the ground from day one.